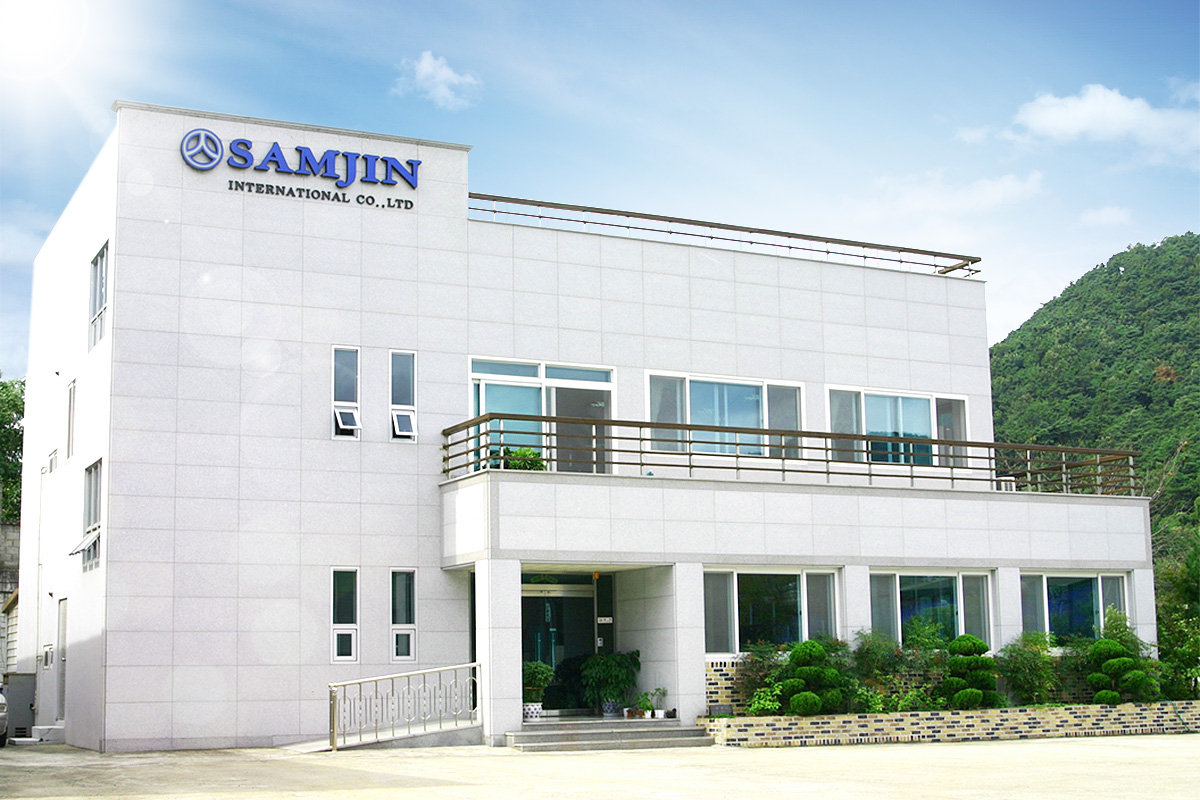 SAMJIN INTERNATIONAL
Welcome, this is Samjin Industrial Co., Ltd.
SAMJIN International Co., Ltd. located in Samrangjin, Miryang City, Gyeongnam Province, has contributed to the development of the domestic textile industry by localizing the surfactant for textiles, which has relied on imports, through steady technology development.
In particular, we have maintained a long-term partnership with Korea's leading textile and dyeing companies by supplying stable and precise products based on technology transferred from Germany.
In addition, under the corporate mind of 相生報恩(Co-Prosperity), the whole family of the Samjin family is working hard today to provide the best products at the best price in order to improve technology and replace imported goods. We will not stay on the surfactant for textiles, but also try to contribute to society and the region with the technology and passion we possess in the industrial surfactant system.
SAMJIN International Co., Ltd. President